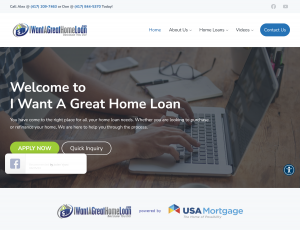 Welcome to Forward Motion Online, your go-to website design services for small local businesses. With over 20 years of experience in website design and an in-depth understanding of local SEO trends, we're here to help you succeed in the online world.
Local SEO and Website Design: The Perfect Match for Your Small Business
Our website design services are specifically tailored to small local businesses like yours. We understand the unique challenges you face when competing against big-box stores and other businesses in your area. That's why we put a strong focus on building websites that are well optimized for local SEO, so that you can get the visibility you need to succeed.
Our Approach: Simple, Clean, and Functional Websites with a Focus on Local SEO
Our approach to website design is an all-encompassing one. We don't just focus on the design element, but also on the local SEO that is so important for small local businesses. We work closely with our clients to understand their needs and goals, and to build a website that meets those needs while also helping them achieve their online objectives.
Coaching and Support: Helping You Succeed in the Online World
At Forward Motion Online, we believe that your website is just one part of a larger living, breathing organism that includes your Google Business Profile. That's why we put a strong emphasis on helping our clients understand the importance of local SEO and how their website, Google Business Profile, and other elements of their online presence all work together to create a successful online strategy.
We specialize in providing our clients with the tools and understanding they need to succeed. Whether you're looking for website design, reputation management, small business coaching, or help setting up your Google Business Profile, we've got you covered. And if you choose to work with us, we'll make sure that you understand exactly what you're getting with our services so that you can make informed decisions about your online presence.
Examples of Our Work: Small Local Businesses Seeing Success with Our Website Design Services
We have a track record of success helping small local businesses like yours improve their online presence and achieve their goals. Here are some examples of our work:
Ready to Get Started? Contact Us Today to Schedule a Free Consultation!
So if you're a small local business looking to take your online presence to the next level, look no further than Forward Motion Online. Contact us today to schedule a free consultation and learn more about how we can help you achieve your online objectives.